Ulku Brick
As ÜLKÜ soil industry, we reshaped the brick, which has a history of 5000 years, according to today's needs.
We offered Iso Brick Group with high sound and heat insulation to the service of the sector. Super Iso Brick, the most innovative product of the sector for 10 years, increases energy efficiency with 54% thermal insulation and creates quiet and peaceful environments with 46 Decibels sound insulation. Produced with 35% lightness, super iso brick provides savings in static calculations and gives your building antisismic properties.
By processing the soil in the best way, our bricks that we produce reach you by passing all kinds of tests and experiments..
Our tiles are produced with high plasticity clay. By siliconizing, water absorption rates are reduced to very low levels.
Accessory tiles, which are complementary to the tiles on the roofs. It increases the life of the roofs by allowing them to breathe.
A Sustainable Production Model
We produce high capacity, low product loss with automated brick drying system, less labor with automation, higher energy efficiency and better quality production with robot systems. We produce high quality products with the latest technology in brick drying. The system can be operated more efficiently by changing the PLC and computer controlled system at any time in production.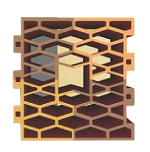 Energy Efficiency Law No. 5627
According to the Energy Performance Regulation in Buildings, in order to ensure the efficient and efficient use of energy and energy resources in buildings, to prevent waste of energy and to protect the environment, the minimum energy requirement and energy consumption classification, greenhouse gas emission level, insulation properties and efficiency of heating and / or cooling systems is the document that contains the information.
With Ulku Super Iso Brick, you can even warm your apartment in candlelight!