ULKU CLAY INDUSTRY
Ulku Clay Indstry ve commerce, which has been operating since 1973. Inc. Since its establishment, it has undertaken the mission of being one of the leading companies in the brick and tile industry. Over time, it has achieved many firsts with its forward-looking perspective and successful works in following technological innovations and has always maintained its leadership qualities in its region.
This philosophy, which has always produced its products with values ​​exceeding the standards set, is the basis for ideal quality. Ulku brick and Kirenit factory, which is a production and service enterprise, always has exceeded customer expectations. Refreshing and improving itself has been taken as the main goal.
Our Vision
Ulku A.Ş. aims to keep customer satisfaction at the highest point by adopting the principle of continuous improvement with its employees and providing products and services at international standards. who pioneered the sector, Turkey is a reliable and innovative company Ulku Clay, aims to pave the way for high sound and heat insulation makes lightweight insulation bricks.
History
Ulku Clay Industry and Commerce Inc. was established in 1973 in Salihli district of Manisa with the participation of 5 families. It started its activities with the production of quality bricks and tiles, which add value. It has taken its place as a brand in the sector with the quality of products, regional sales network, after sales support and master training programs. It has been awarded by international organizations.
Our Mission
Producing high quality products, Turkey's leading brick and tile
being a manufacturer. As a result of our R&D works, to develop qualified products, to ensure that these products are preferred in the sector, to ensure the recognition of qualified products by consumers and to create demand. To create a sustainable production model at international standards with the technology investments we will make.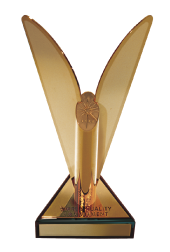 Ulku Clay Industry and Commerce Inc

. It has been awarded by international organizations for its high quality in products, the importance it gives to its customers and being a brand since 1973.